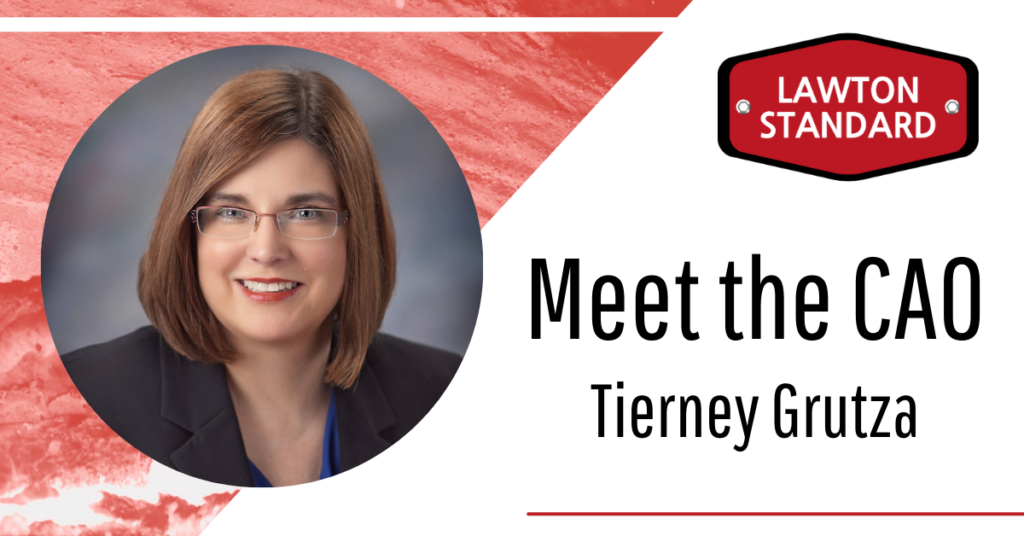 Here at the C.A. Lawton Co., we like to take the time to recognize our employees. Today we're visiting with Tierney Grutza to get a better understanding of her new job title, chief administrative officer.
For a video version, check out Tierney on our Lawton Standard YouTube channel.
Tierney, tell us a little bit about your professional background.
I started in manufacturing in 1986 with General Motors (GM). I had started on the manufacturing line for about nine years while I went to school to get my bachelor's and graduate degrees. Then I started my management career with GM as a supervisor, and went into human resources, quality, and ISO auditing. I also helped the plant go through its LEAN transformation.
Shortly after they closed, I went on to work for a private company doing human resources. In 2021 I joined the Lawton Standard team and helped bring some of that background into my current role as a chief administrative officer (CAO).
What drew you into the casting industry?
I'm connected to the president and chief operating officer Barry Adamski. We worked together in the past. I have a lot of respect for Barry the business. So, I thought it was a perfect fit. A lot of what we are planning to do is grow the business bringing the plants together on a shared path of compliance, LEAN, human resources, and quality.
What exactly does a chief administrative officer do?
I try to help where I can, but I essentially lead the human resources, compliance, safety, environmental, quality, and training departments.
There's always continuous improvement under that umbrella. So, I'm trying to help bring all that together. Although super people doing extraordinary things make it easy for me.
What does your everyday work life look like?
Right now, we're spending a lot of time helping the organizations streamline some of their programs.
I'm looking at setting up continuous improvement work, doing root cause corrective action, and working on leadership training where we need it. We want to talk about leadership challenges and discover how to do that better. And honestly, just supporting the organizations in their service requests. We're essentially a support group for the plants giving them the tools that they need to do their job to the best of their ability.
What would you say are your top two or three professional achievements?
Honestly, people will look at someone with a law degree, essentially, an attorney, and say, why are you in manufacturing? As I've gone through my career, I find that it's a lot better to be holding people up than trying to figure out how to be on the top. I'm here because I enjoy helping people get what they need, solve their problems, or grow and develop their career paths.
The support role means a lot to me. I really want to make sure that people have what they need to be very good at what they do. Our team fits really well with my personal and professional aspirations.
If a book was written about your professional life, what would be the title?
"It Takes Common Sense"
I found over the years that, especially when we get into manufacturing, concepts and principles are over-complicated with fancy acronyms and very long explanations.
Mostly everyone can use the tools of improvement and become successful in their organization by applying common sense. If it's too slow, speed it up. If it's broken, fix it. I think we've made it into an art. To make your business better, apply common sense.
What do you like to do when you're not at work?
I have a great time with my family, kids, husband, and dogs. We visit the lovely town of Wilton, Wisconsin where my side of the family resides. My husband's family lives in Milwaukee, Wisconsin.
Visiting with family is a big deal to me.
Thank you Tierney for taking the time to meet with us.
We wish you the best of luck in your new position!