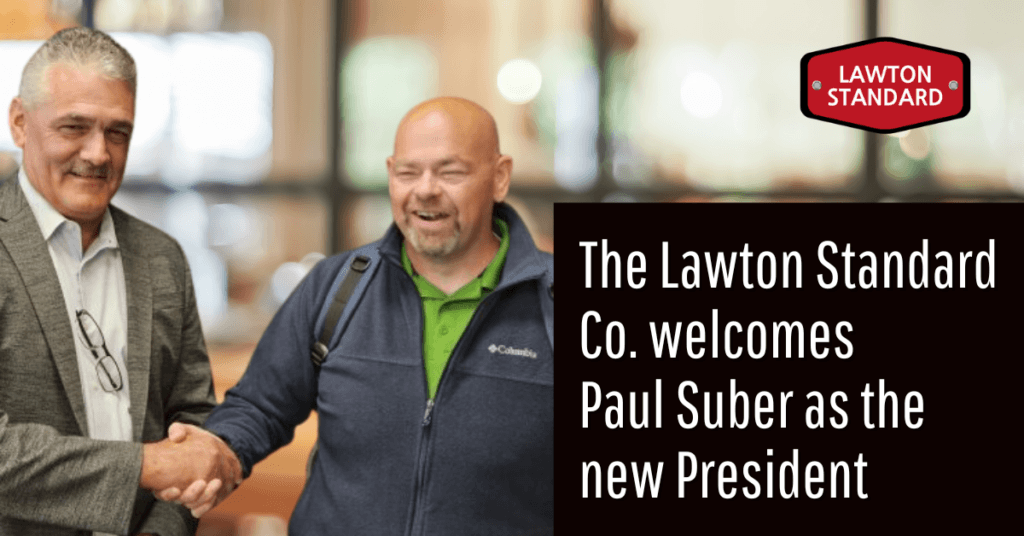 The Lawton Standard Co., a leader in the metals industry, is pleased to announce Paul Suber as President. Suber will be responsible for manufacturing operations (foundries and related services such as machining and pattern making), sales, engineering, purchasing, and project management.
Suber, an innovative manufacturing and operations executive, brings a wealth of experience to The Lawton Standard family of companies. With a proven track record of improving safety, quality, and productivity within the automotive and heavy industry component manufacturing sectors and an extensive M&A background, Suber is poised to help Lawton continue to raise the standard for foundries.
Alex Lawton, CEO of The Lawton Standard Co., commented. "We are very confident in our direction and our team's development. We already have a remarkable collection of site and department managers. Coupled with the parent company's leadership, Paul adds to the strength of the whole. I'm very excited about our progress, structural and otherwise, as we continue to grow Lawton Standard and make this company our customers want to buy from, our suppliers and service providers want to work with, and great people like Paul want to work for."
In Suber's previous roles, he successfully managed iron and aluminum foundries operations, machining and forging businesses, and integrated acquisitions. He is committed to achieving the highest safety, quality, and productivity, which aligns perfectly with Lawton's core values. The Lawton Standard Co. is a specialty metals platform providing customers with diverse cast products and related services. They operate several facilities providing steel, stainless steel, gray iron, and ductile iron castings in Michigan, Ohio, Pennsylvania, Texas, Minnesota, Delaware, and Wisconsin.